player information
NOW VIEWING: Lex'S PROFILE
QUICK INFO.



Status: Active • Rank: Legendary Artist
Currently Collecting: loona-jinsoulsingingintherain
Accepts Randoms? Yes
Twitter: N/A
Discord: Svalka#9067
Masteries
ALL DECKS MASTERED BY Lex
REGULAR BADGES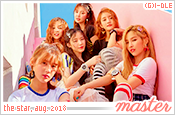 CUSTOM BADGES
Gallery
ALL OF Lex'S CUSTOM GRAPHICS
RANK BADGES
PLAYER BADGES
Owner: Cassidy & Yasu
Status: Open
Established: October 25, 2016
Prejoin: October 1, 2019
Opening: October 25, 2019
Members: 62 (+ 5 Pending)
Released Decks: 757
Unreleased Decks: 313
Information Guide
Deck Listing
Rules & Join Form
Member Directory
Forums
Refresh

Currently it is:


Weekly updates are on Fridays!
For the month of November, our featured artist is the #2 artist from Cycle 4:
Stray Kids!


Event Cards
TCG Discord
Affiliates
Link Buttons
Card Sorter
Staff Pay
Randomizers